Since ancient times, Greek doctors such as Hippocrates have been revealing the secrets of Mastiha, which spread throughout the ancient world from Calcedon to Egypt to Arabia as a rare and miraculous gift of Greek nature and well-being.
Thousands of years after the revelation of its secrets, Mastiha continues its journey around the world, always starting from 24 villages of Chios.
These villages, characterized as traditional or preserved settlements, are Agios Georgios, Armolia, Babyli, Vessa, Vouno, Elata, Exo Didyma, Tholopotami, Thymiana, Kalamoti, Kallimasia, Katarraktis, Lithi, Mesa Didyma, Mesta, Ant, Nenita, Nechori, Olympi, Trap, Patrika, Pyrgi and Flatsia.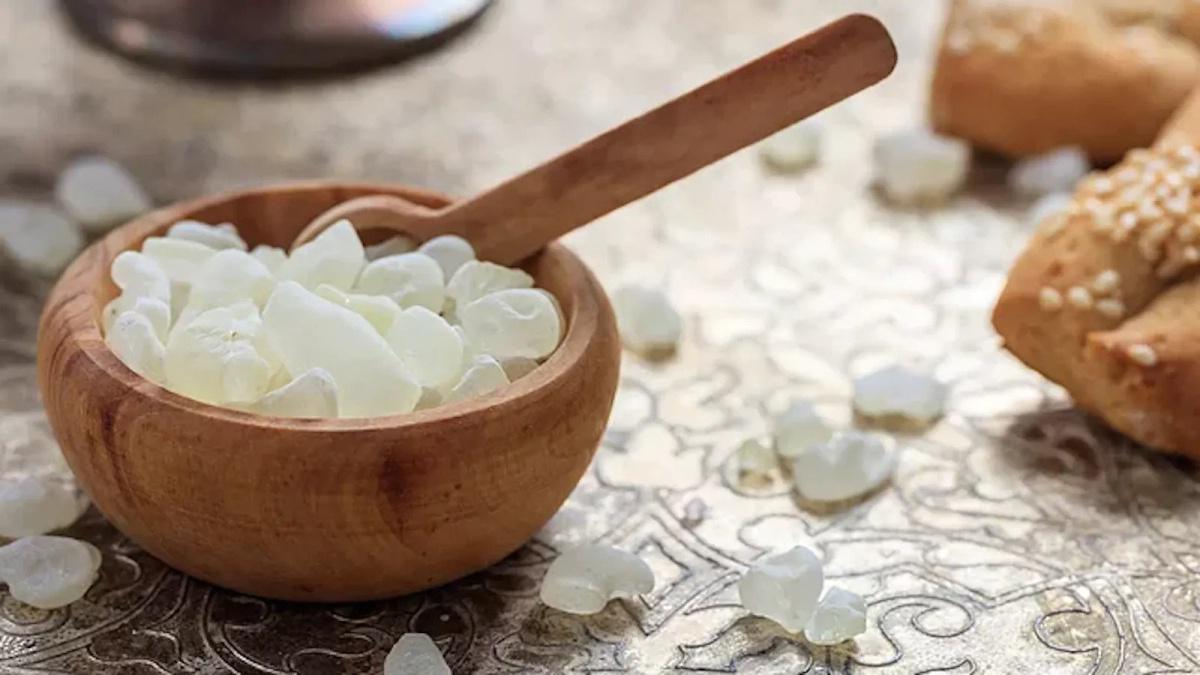 "Today, in the multiethnic and colorful environment of the Eastern Mediterranean, mastic continues its journey through time, uniting people and cultures, exchanging experiences and dogmas."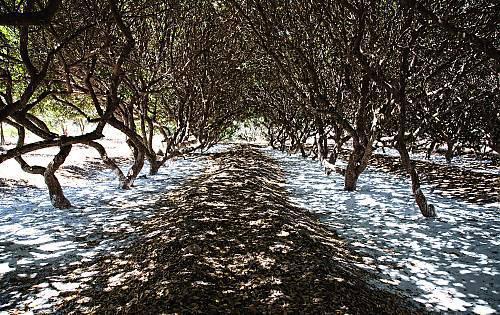 Chios mastiha has been known, as an effective ingredient in the treatment of stomach pains, gastric disorders, digestive problems, gastralgia and stomach ulcers since ancient times. Medical recipes from antiquity and the middle ages, written by medical practitioners, physicians and botanists, recommend Chios mastiha as a beneficial aid in treating conditions and disorders of the gastrointestinal system.
According to recent clinical studies, Chios mastiha has proven action against Helicobacter pylori, contributes positively to preventing and treating the symptoms of Crohn's disease and constitutes the most natural way to treat peptic disorders.
Properties & Usefullness
Antimicrobial activity of essentials mastiha's oil
Scientific evidence has confirmed Mastiha's beneficial action against disorders of the peptic system, its contribution to oral hygiene, its significant antimicrobial and anti-inflammatory action, as well as the fact that it constitutes a natural antioxidant agent. In addition to that, Chios mastiha contributes to wound healing and skin regeneration.

The conclusions of these studies confirm the important antimicrobial and antifungal activity of mastiha, which encourages the use of, as a component of pharmaceutical and other protection and care products.

Mastiha on oral hygiene and dental research
According to Herodotus and Dioscorides, Chios Mastiha is beneficial to oral hygiene, a fact that is without any doubt, owing to its antimicrobial action against many oral pathogens.
Numerous trials have demonstrated the relationship between Chios Mastiha and antiplaque effects, chronic periodontitis, prevention of caries, peridental disorders, treating of oral malodor, gingivitis and gum disease, as well as other relevant conditions.

Mastiha in the digestive system
In use since antiquity, Chios Mastiha is well renowned for its healing effects in the gastrointestinal system, with various medicinal applications for situations like dyspepsia, and gastric and peptic ulcers. During the ancient and medieval times, reference has been made on Chios Mastiha from physicians and on multiple pharmaceutical documents, establishing it as a superior agent for treating gastrointestinal disorders and diseases.

Furthermore, it has been used for centuries in Arabic countries for traditionally healing abdominal pain. Interestingly, the very first scientific research had started in universities and institutions thereto, and since the 1990's, scientific investigation around the globe on Chios Mastiha has been significantly augmented and published in prestigious scientific journal.

Mastiha use on cosmetics
The state-of-the-art cosmetic line of mastihashop is based on the unique antimicrobial, antioxidant and anti-inflammatory benefits of Chios Mastiha on skin care, the use of which has been firmly documented in the international medicinal scientific journal.

Back in the 19th century, French Pharmacopoeia mentioned Chios Mastiha as a component against several skin conditions, owing to its antimicrobial properties. Thus, it has found its place in numerous applications, which are still applied nowadays, including skin preparations, such as anti-irritation creams. A European Union herbal monograph for the symptomatic treatment of minor inflammations of the skin and for healing minor wounds, was assigned to Chios Mastiha by EMA.

Mastiha is a protection factor of atherosclerosis
Nowadays, it is intense scientific interest in natural antioxidants, as protective factors against atherosclerosis. These are substances which, because of their composition providing protection against the formation of atherosclerotic plaques preventing the risk of atherosclerosis and heart disease.

The research activity in this field is still at an experimental stage. So far, however, published results are very encouraging and represent potential use of mastic as a natural antioxidant.